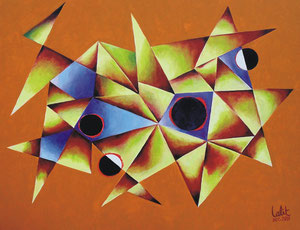 INFINITY
Infinity can travel
linger in the present
and wander into the future,
returning
to give advice
on how to conduct ourselves
in the present
with hindsight
and foresight.
Think of the mistakes
I could avoid: present
future
(those past are too late).
Yet I'd rather be foolish
and do without
the perspective
Infinity can bring,
make my mistakes as usual
and face the consequences
like everyone else.
AERONWY  THOMAS