Credit: Cross-Cultural Communications Art & Poetry Series Broadsides # 80
"December 3, 2002 6:58 am" Fine Art Photo by Adel Gorgy. " "The Blue of the Sky Never Ceases" Poem by Marsha Solomon.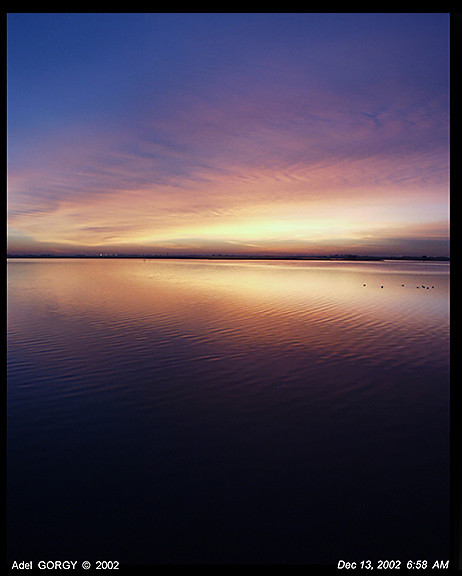 ____________________________________________________
The Blue of The Sky Never Ceases
See beauty in the chaos
The broken limbs of trees
And salt burnt branches
Of once thriving trees
The sun still warms in mid-December
And geese fly past in neat formations
And the blue of the sky never ceases.
- Marsha Solomon 2012
http://www.marshasolomon.com/index.html
______________________________________________________