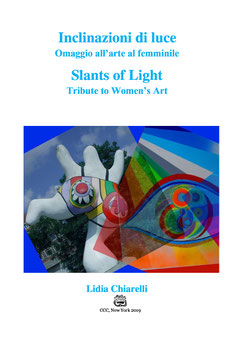 ---
"La Pittrice"
Con il pennello imbrattato
di colori dell'arcobaleno,
su tela dirige sentimenti sinfonici,
melodrammatici.
Dirige silenzi.
Con colori notturni,
senza luce, cristallizza
la lenta marcia patriarcale
che ora scende, e sale
lungo i monti millenari del tempo.
Dirige fantasie
di ciò che non fu, e non è.
Immortalizza l'essenza
delle umane emozioni
con tutti gli antonimi.
Fra lei e la tela non c'è spazio
per ammonizioni e divieti.
L'arte, come l'artista
non tollera imposizioni,
si nutre solo di verità!!!!
Nino Provenzano
Nino Provenzano was born in Sicily, and lives in the United States.  He is Vice President of  Arba Sicula. He has published three collections of bilingual poetry, Sicilian-English. His latest, Footprints in the Snow, was presented at St. John's University September 2016.