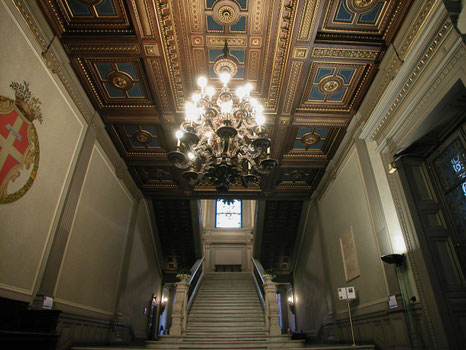 CRONACHE DA PALAZZO CISTERNA, n. 8 - 2 marzo 2018
Storie di viaggiatrici e poetesse a Palazzo Cisterna - pagina 3
 photo credit: UFFICIO STAMPA CITTA' METROPOLITANA DI TORINO.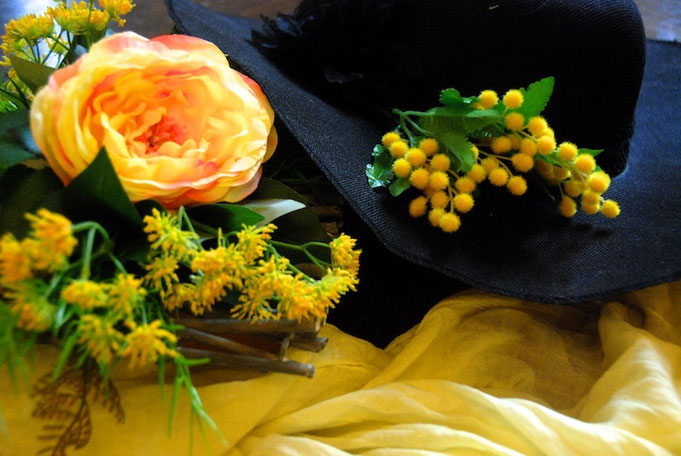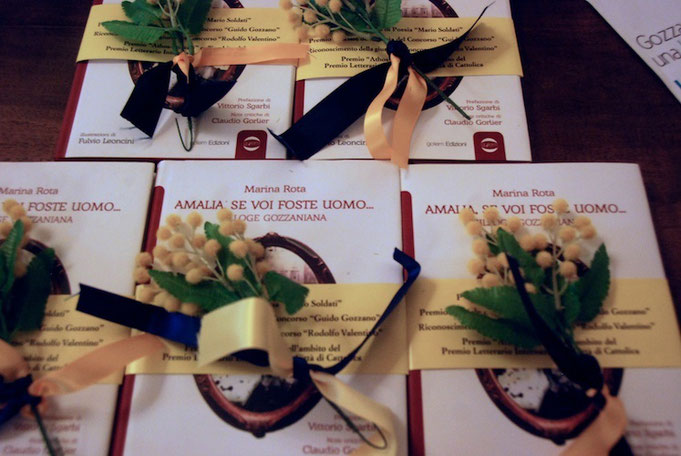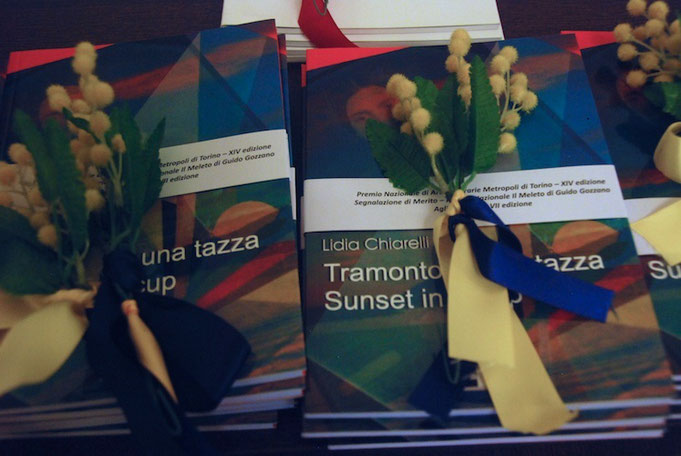 ---
Carla Gatti - Dirigente del Servizio Comunicazione istituzionale e relazioni interne esterne, dirigente del Servizio Urp relazioni con il pubblico, dirigente del Servizio Relazioni e progetti internazionali ed europei; direttore dell'Area comunicazione e relazioni e direttore dell'Area Lavoro e solidarietà sociale  - Città Metropolitana di Torino
---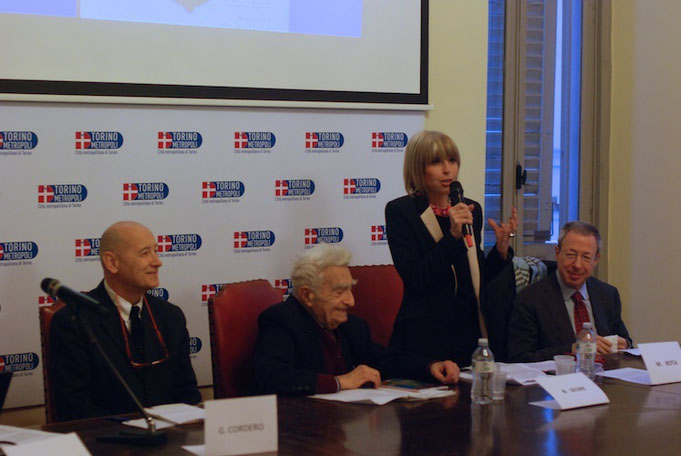 Giovanni Cordero, Bruno Segre, Marina Rota, Alberto Sinigaglia
---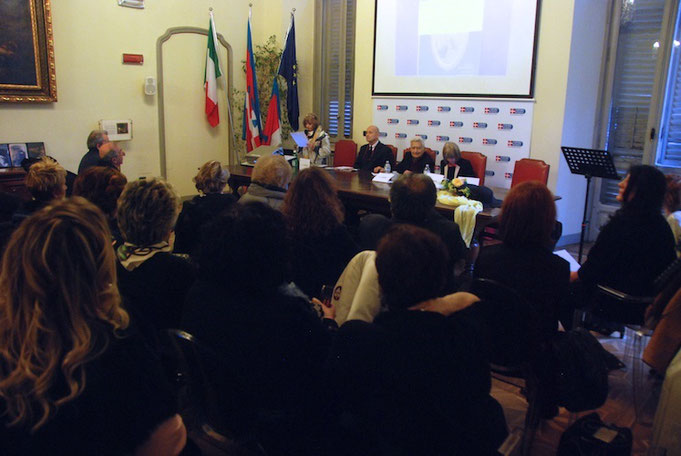 Lidia Chiarelli e i relatori
---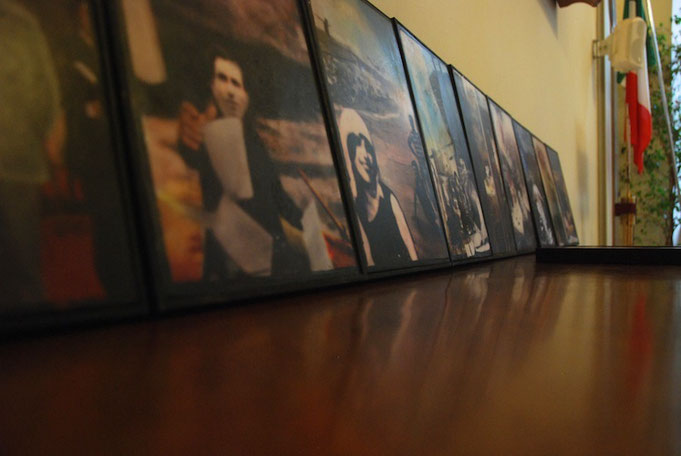 ---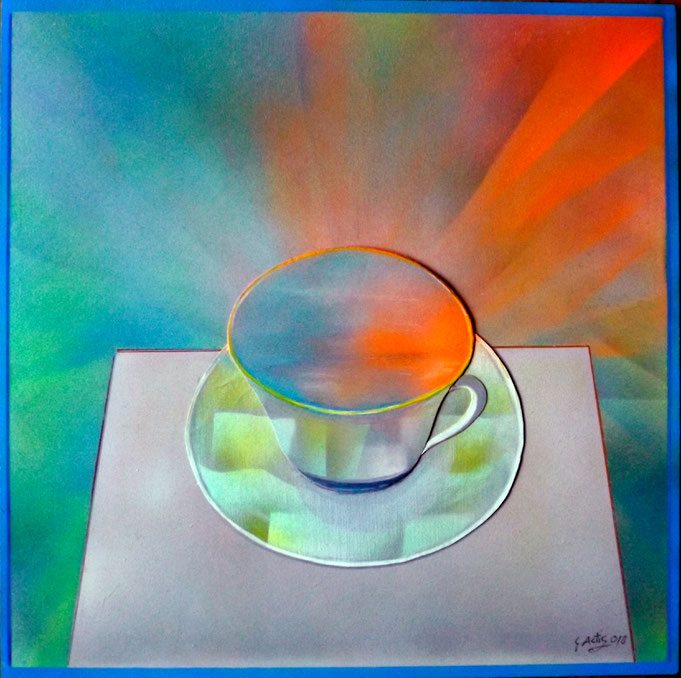 ---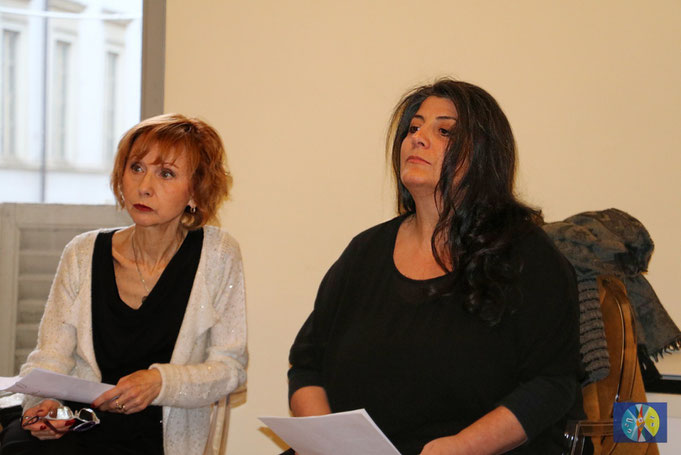 Voci recitanti: Rosalba Vacis e Loredana Bagnato
photo credit: Cesare Dellafiore
---
---
10 River Terrace
New York, NY  10282
  
Opening on Thursday, June 22nd, the 2017 Showcase will be on view through Saturday, August 12, 2017
CROSS-CULTURAL COMMUNICATIONS
SUBMISSION LIST OF
PUBLICATIONS FOR POETS HOUSE SHOWCASE 2017
 POETS HOUSE
BOOKS PUBLISHED, CO-PUBLISHED, OR DISTRIBUTED BY
CROSS-CULTURAL COMMUNICATIONS
Stanley H. Barkan, Editor-Publisher
      239 Wynsum Avenue, Merrick, NY 11566-4725
       Tel: 516/868-5635  Fax: 516/379-1901  E-mail: cccpoetry@aol.com
IN A LOOSELEAF PORTFOLIO
BROADSIDES
BILINGUAL 2016 - 2017
POETRY & ART BROADSIDES 2016
POSTCARDS
CATS
LOVE
MOTHER
BOOKS CO-PUBLISHED BY
CROSS-CULTURAL COMMUNICATIONS
& KOREAN EXPATRIATE LITERATURE
Yoon-Ho Cho, Editor-Publisher
11533 E. Promenade Dr., Santa Fe Springs, CA 90670
Tel: (562) 929-2338   E-mail: ychopoet@yahoo.com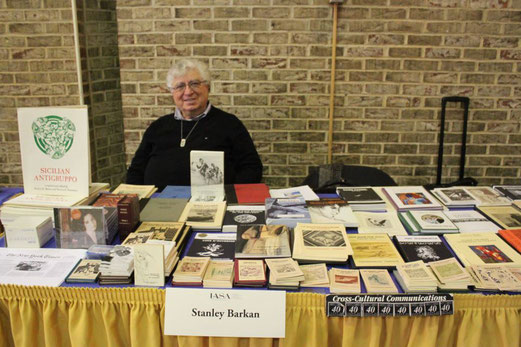 CROSS-CULTURAL COMMUNICATIONS
in cooperation with
THE SEVENTH QUARRY
THE FERAL PRESS
KOREAN EXPATRIATE LITERATURE
IMMAGINE & POESIA
SHABDAGUCHA
VOICES ISRAEL
THE GROLIER POETRY BOOK SHOP
KRYTKA LITERACKA
photo op with new books at
POETS HOUSE 24TH ANNUAL SHOWCASE
10 RIVER TERRACE, NYC 10282
SATURDAY, NOON, JULY 16, 2016
hosted
in person by
STANLEY H. BARKAN
HASSANAL ABDULLAH
JOAN & JOHN DIGBY
in spirit and/or exhibit by
HELEN BAR-LEV
LIDIA CHIARELLI
YOON-HO CHO
PETER THABIT JONES
IFEANYI A. MENKITI
TOMASZ MAREK SOBIERAJ
Contact  cccpoetry@aol.com (516) 868-5635
followed by
IN MEMORIAM READINGS FOR CCC AUTHORS
BY THE HUDSON IN FULL VIEW OF THE STATUE OF LIBERTY FOR
ISAAC ASIMOV * STANLEY KUNITZ  * AERONWY THOMAS  * GREGORY RABASSA  
GEORGINE "TINEKE" SANDERS  * LEO VROMAN * TALâT SAIT HALMAN
ADAM SZYPER * ALEKSEY DAYEN * NAZRUL ISLAM NAZ * JOHN E. COWEN
MENKE KATZ * KO WON * SOICHI KATO * GABRIEL PREIL * JOZO  BOSHKOVSKI
IGNAZIO APOLLONI * NAT & NINA SCAMMACCA * ROLANDO CERTA * RAYMOND R. PATTERSON
AARON KRAMER  * EVA FEILER * GEORGE ZIMMERMAN * SAUL GILSON * D. H. MELHEM
NANCY FESTINGER * FERNAND MOUTET * ALFRED VAN LOEN * MANUEL VAN LOGGEM
followed by
LUNCH TOGETHER AT A NEARBY RESTAURANT
participants
 in person include
FUAD ATTAL * MARIA BENNETT * JOHN A. BRENNAN * KRISTINE DOLL
MIKE GRAVES * ALYSSA A. LAPPENMARK POLYAKOV * NINO PROVENZANO  NAZNIN SEAMON * PREETY SENGUMPTA * BILL WOLAK
in spirit and/or in exhibit
HONG AI BAI * LAURA BOSS * JOHN DOTSON * ISAAC GOLDEMBERG * ADEL GORGY
ANIELA & JERZY GREGOREK * MARY GREGORY * THEOFIL HALAMA *  OLIMPIA IACOB
CAROLYN MARY KLEEFELD * SILVIA KOFLER * NAOSHI KORIYAMA * DARIUSZ TOMASZ LEBIODA * VLADIMER LEVCHEV
KYUNG-NYUN KIM RICHARDS  * MARCO SCALABRINO * MARSHA SOLOMON * GERMAIN DROOGENBROODT
 MARIA MAZZIOTTI GILLAN * ALDO TAMBELLINI * BISSERA VIDENOVA *  VANTZETI VASSILEV
---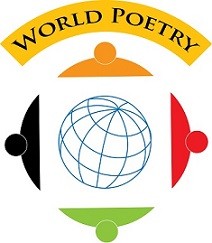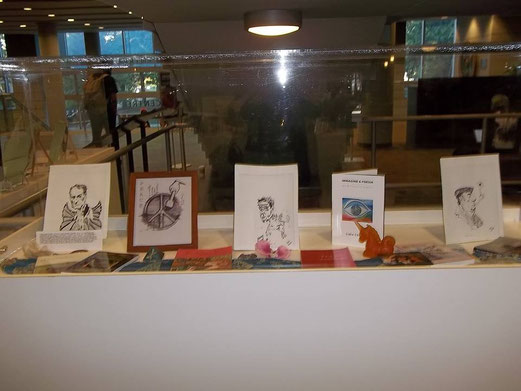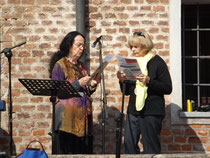 Poetry Reading of Lidia Chiarelli and Carla Bertola at Vinovo, Biblioteca della Rovere, September 27 2014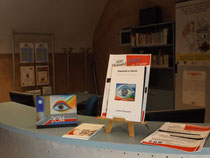 Immagine & Poesia at 100 Thousand Poets for Change
(Organization focusing on the arts, especially poetry, music, and the literary arts. It was founded in 2011 by Michael Rothenberg and Terri Carrion, and focuses on a world-wide event each September.)
(from Wikipedia)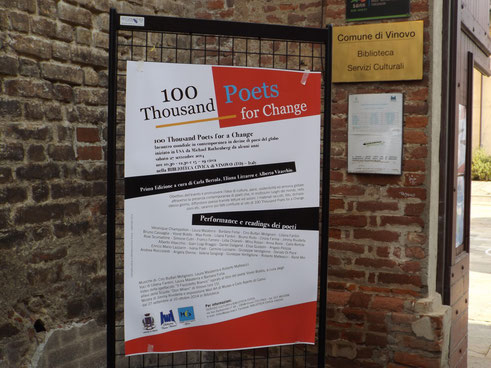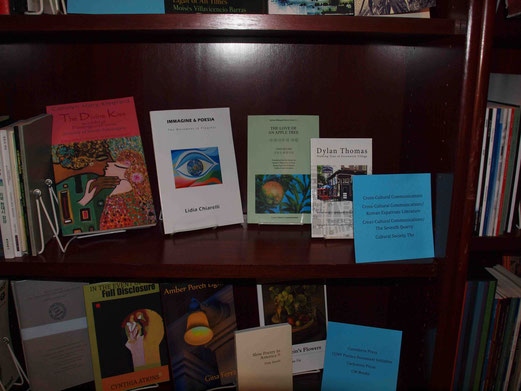 Je suis installé dans un pays féerique. Je ne sais pas où donner de la tête, tout est superbe et je voudrais tout faire; aussi j'use et gâche beaucoup de couleurs, car il y a des essais à faire. C'est toute une étude nouvelle pour moi que ce pays et je commence seulement à m'y reconnaître et à savoir où je vais, ce que je peux faire. C'est terriblement difficile, il faudrait une palette de diamants et de pierreries. Quant au bleu et au rose, il y en a ici.
Bordighera, 2 février 1884
Claude Monet: "Parole a colori" – Lettere da Bordighera (gennaio-aprile 1884)
a cura di Silvia Alborno, postfazione Fulvio Cervini
Philobiblon edizioni , Ventimiglia 2009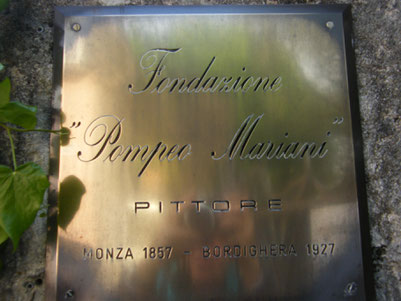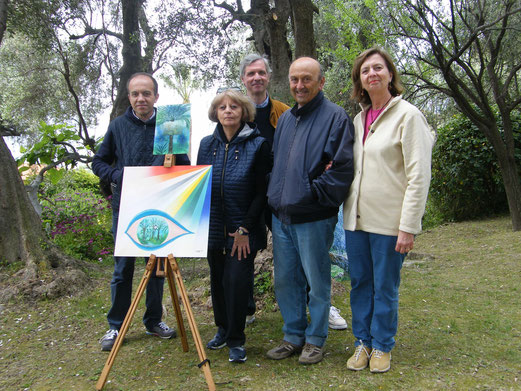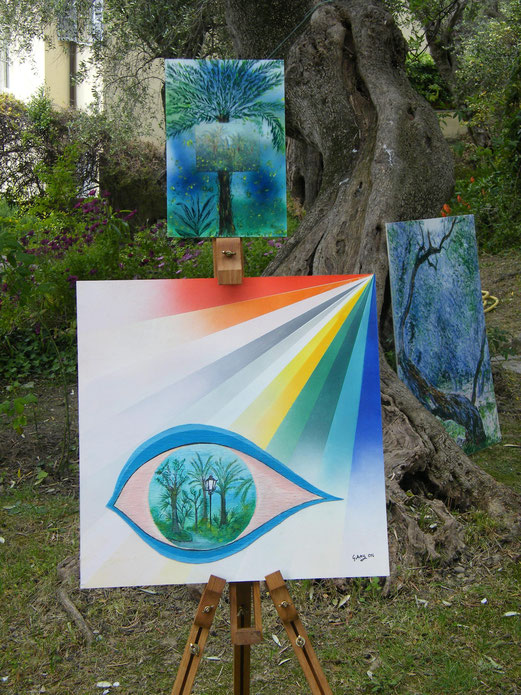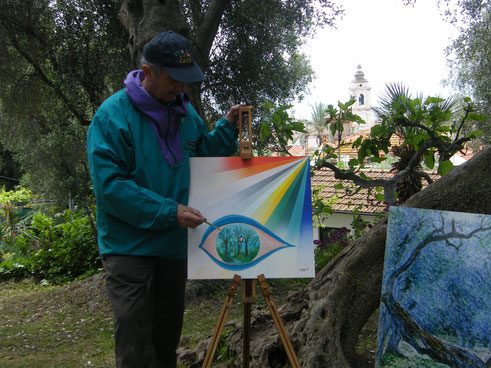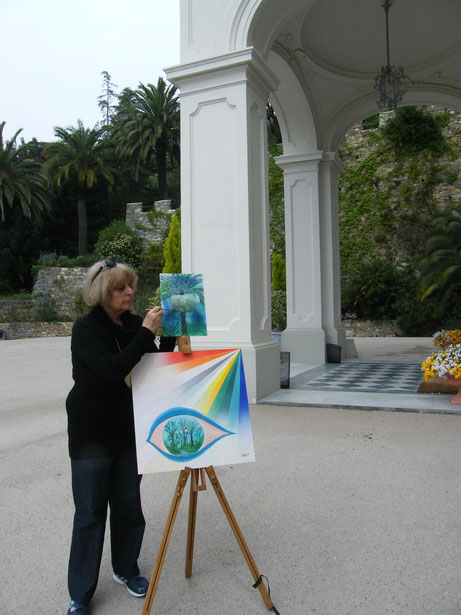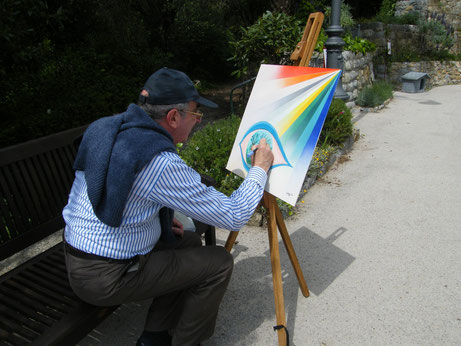 Nell'ambito della rassegna di eventi "Aspettando Monet...", organizzata dal quotidiano online Bordighera.net, con il patrocinio del Comune di Bordighera, nel 130° anniversario del soggiorno del grande pittore francese nella nostra città, l'Accademia dei Fiori G. Balbo propone oggi, venerdì 25 Aprile, una Giornata di pittura "En Plein Air".
Dalle ore 9,00 alle ore 18,00 in Corso Italia, al Parco Villa Regina Margherita, Giardini Monet e Villa Pompeo Mariani, per quest'ultima location solo al mattino: "...la luce e i colori di Bordighera".
Parteciperanno alla giornata di pittura "En Plein Air" i pittori dell'Accademia dei Fiori G. Balbo, alcuni allievi dell'Istituto d'Arte di Imperia ed alcuni pittori privati.

http://www.bordighera.net/bordighera-oggi-giornata-di-pittura-en-plein-air-n35889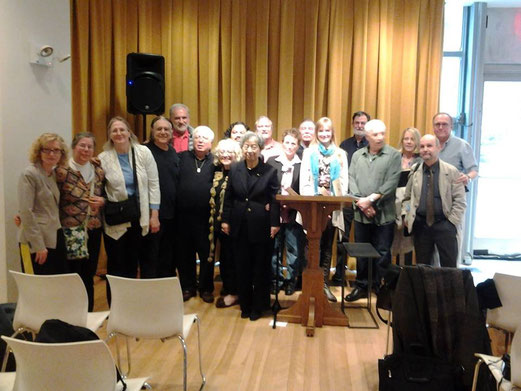 From artist Adel Gorgy's report: 
 "I spoke of how you, Lidia Chiarelli in Torino Italy,  were the spark that ignited the process of collaborations starting with Aeronwy Thomas, then Peter Thabit Jones and then Stanley Barkan, and how the collaborations published as broadsides with Stanley and CCC are also published by you and Immagine&Poesia.  Many of the poets that I have collaborated with were present.  Among them were Stanley, Peter, Kristine Doll, Sultan Catto, Hassanal Abdullah, Robin Metz, and of course the very special and very dear to all, Lidia Chiarelli, and both Stanley and I stated that you were with us in spirit celebrating this occasion.  I also stated that Stanley published your/our first book in the United States."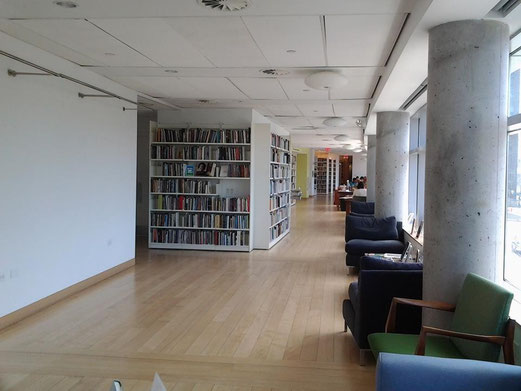 Date and Time: April 12, 2014, 12 noon Event Location: Elizabeth Kray Hall
POETS HOUSE, 10 River Terrace, NYC 10282 Tel: 212/431-7920
Admission: Free, including refreshments, and Open to the Public
 Cross-Cultural Communications and Korean Expatriate Literature  celebrate the publication Bridging the Waters: An International Bilingual Poetry Anthology (Korean, American, Other) (2013), as part of a celebration of Korean poetry in exchange with poets from all parts of the world.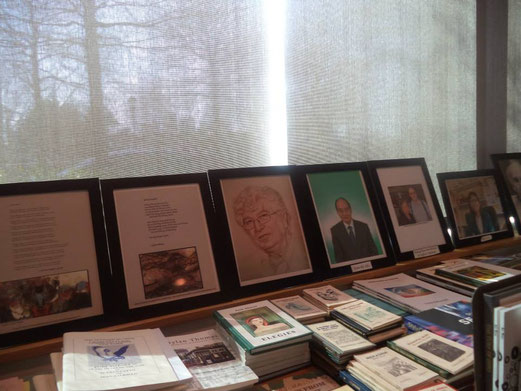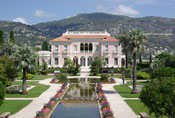 Villa Ephrussi de Rothschild puts on The Painters' Day every year in June.
For one day the Villa opens its doors to painters who want to come and practise their art in one of the nine gardens of the site. 
A group of artists of Immagine & Poesia attended the event on June 16 2013.
http://villa-ephrussi.com/en/events/painters-day
_______________________________________________________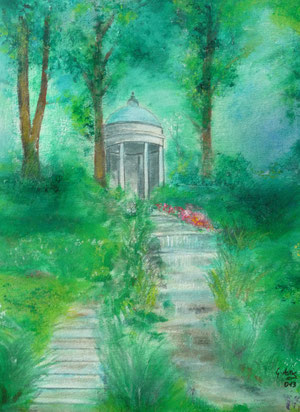 Gianpiero Actis' painting at the Painters' Day, Villa Ephrussi de Rothschild, Cap Ferrat, France, Juin 16 - 2013
_______________________________________________________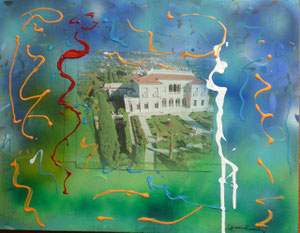 Lidia Chiarelli's painting at the Painters' Day, Villa Ephrussi de Rothschild, Cap Ferrat, France, Juin 16, 2013
_______________________________________________________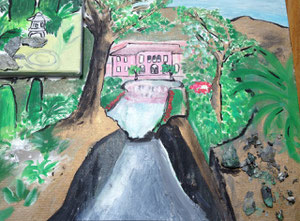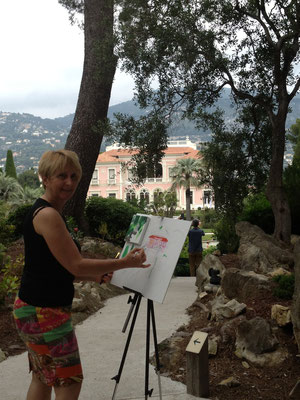 Daniela Asinari's painting at the Painters' Day Villa Ephrussi de Rothschild, Cap Ferrat, France, Juin 16, 2013
_______________________________________________________
Painters at work, Villa Ephrussi de Rothschild, 2013
-La journée des peintres -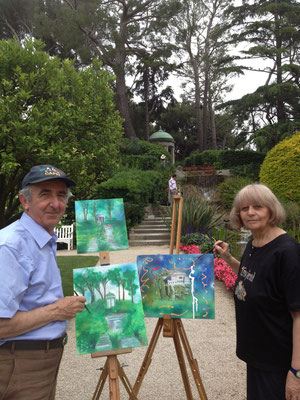 - La journée des peintres - Villa Ephrussi de Rothschild, 2013